Todd Kuiken
Research Associate
Dr. Todd Kuiken is a research associate for the Project on Emerging Nanotechnologies at the Woodrow Wilson Center for International Scholars. After completing his B.S. in Environmental Management and Technology at Rochester Institute of Technology he worked directly with renowned scientists on the biogeochemical cycling of mercury at the Oak Ridge National Laboratory.
He earned an M.A. in Environmental and Resource Policy from The George Washington University concentrating on the scientific, economic and community development aspects of environmental issues. While there he worked at various environmental non-profits including National Wildlife Federation. He worked within the Clean the Rain campaign that dealt with the environmental and public health threats associated with mercury pollution.
Todd also has a Ph.D. from Tennessee Tech University where his research focused on the air/surface exchange of mercury associated with forest ecosystems. As part of his dissertation he synthesized these results with other studies associated with mercury cycling, public health threats and policy alternatives to bring attention to the threats and need for an improved public policy dealing with mercury pollution.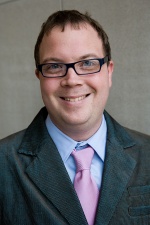 Staff
See Also